The Questions:
1. Who is the No.1 reason why you started with music?
2. What is your all time favorite album?
3. What song that you have written are you the most proud of and why?
4. What song do you wish you had written and why?
5. Put together your dream band:
Vocals-Guitar-Guitar-Bass-Keyboards- Drums-


Uwe Köhler:Bass

1. My older brother.
2. Whitesnake 1987.
3. "Daytona Nights", the first song I wrote for Bonfire. It made it straight to the opener for the "Fuel to the Flame" album.
4. "Janie's got a gun" by Aerosmith. Perfect song, brilliant arranged and produced, great lyrics.
5. Vocals-Sammy Hagar,Guitar-Eddie Van Halen,Guitar-Paul Gilbert,Bass-Neil Murray,Keyboards-Rick Wakeman,Drums-Dave Grohl.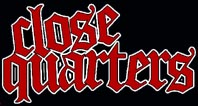 Martin Karlsson:Guitar
1. Music have always been a huge part of my life, but I guess I started playing myself 'cause I wanted to be a cool rock star, haha.
2. Can't pick one. "AC/DC - Highway to Hell" and "AC/DC - Back In Black" are two great albums.
3. The new songs on our forthcoming album, 'cause they kick ass!!
4. Suspicious Mind with Elvis Presley. Why? I love it.
5. Vocals - Bon Scott or Noddy Holder,Guitar - Ace Frehley,Guitar - Chuck Berry,Bass - Jim Lea,Keyboards - no keyboards!,Drums - John Bonham.
Marty Scardust:Guitar

1. ACE FREHLEY
2. GnR Appetite for destruction
3. "Broken wings" - the hooks and the melody!!
4. "Rocket queen" gnr, that song has all the elements! Melody, groove, interesting arrangement, great guitarsolo, epic crescendo!
5. Vocals-Steven Tyler,Guitar-Slash,GuitarAce Frehley,Bass-Billy Sheehan,Keyboards-Keith Weir,Drums-Joey Kramer.


Michael Larsson:Guitar

1. Guess you will get different answers depending on wich day i answer , haha. But what made me wanna grab the guitar was probably Ritchie Blackmore .
Bands like Thin Lizzy , Montrose , Deep Purple , Priest , Sabbath is of course a few of the bands that made me wanna do this.
2. Thats a nasty question , impossible to answer really, but one album that i never ever will stop listening to is probably Rainbow Rising!
3. Hmmmmmm , maybe Paradise as it has all the ingredients that I like about hardrock and the fact that the song is describing my Paradise in the North of Sweden where i find peace of mind and inspiration in my songwriting.
4. Stairway to heaven , just because its probably one of the most amazing songs ever!
5. Vocals- Ray Gillen,Guitar- Me ( cause i woudnt miss the chance to be a part of this) ,Guitar- Jake E Lee,Bass- Billy Sheehan,Keyboards- Jens Johansson,Drums - Bonham ( father or son).


Christer Slettebø:Vocals/Guitar

1. Slash and my Grandfather
2. Abigail by King Diamond and Melissa by Mercyful Fate. Both album has their own vibe and mood which I cant find anywhere else.
3. Hard to choose, but at the moment it would be "This Burning Hate", because it's so intense and straight in your face. It feels like you been hit by something but cant be quite sure what it was.
4. Estranged by Guns N' Roses, because it is the best song ever written. The guitar is so extraodrinary epic, The vocals are rad and the piano part is so calm and beautiful that there are no words.
5. Vocals- Whitfield Crane,Guitar - Andy LaRocque,Guitar - Michael Denner,Bass - Gerry McAvoy,Keys - Jon Lord,Drums- Kenny Aronoff.
Egil Mydland:Drums

1. Slash was my reason to want to learn guitar and start with music. Even tough i play drums in the band now.
2. Thats an hard one. I would go for "The Number of the Beast" by Iron Maiden, But "Appetite For Destruction" by Guns N Roses is not far behind.
3. Since i write most of the lyrics, i have to pick one out of that. And that is "War Machine". The lyrics came out of a riff Christer sent me, and i went for a walk and when i came home, all the lyrics were written.
Then i sent the lyrics to Christer and he finished the musically. All this in a couple hours time. Would also say im really proud of "God of Anarcy". Maybe some of the new songs as well, but they are not finished.
4. I would say "Estranged" by Guns N Roses and "Rime of the Ancient Mariner" by Iron Maiden. More of GNR and Maiden, haha!
5. Vocals: Bruce Dickinson,Lead Guitar: Slash,Rhythm Guitar: James Hetfield,Bass: Steve Harris,Drums: Nicko McBrain,Keyboards: Jon Lord (If he had lived) or Dizzy Reed.


Vinny Burns:Guitar
1. Music was in the family. My older brother Russ played guitar and he taught me at the start. Before that, our second cousin Ian had given us a Hofner Colorama electric guitar for Christmas.
Russ took me to see Van Halen opening for Sabbath as my 13th Birthday present in '78. Seeing Eddie at my first gig made me want to do this as a career even though I was an even bigger UFO/Schenker fan. It was Ed I saw onstage first and that sealed it for me.
2. All time favourite album is probably still UFO Obsession. Never tire of listening to it. Michael was so ahead of the game sound and playing wise back then. It's hard for people to understand now as in the 80's and 90's everyone stole his style and sound.So, for anyone listening to him for the first time now, they are already familiar with it because everyone used it and diluted it. He was completely out on his own and original back then, especially pre Van Halen.
3. That's a tough one. Maybe Abandon with Dare as it always seems to make so many people happy when we play it.
4. Shine On You Crazy Diamond by Floyd. The whole thing haha. Still love that now. David Gilmour wrings so much emotion out of everything he plays.
5. Vocals-David Coverdale,Guitar-Michael Schenker,Guitar-David Meniketti,Bass-Phil Lynott,Keyboards-Keith Emerson,Drums-Neil Peart.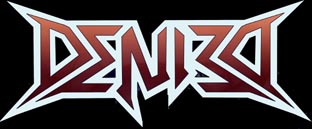 Andreas Carlsson:Guitar

1.One of my first favorite bands was Running Wild. Band leader and songwriter Rolf Kasparek is a riff and melodymaster! This man have written so many classic and have moved me so much with his knowledge.
2. It's almost impossible to choose only one album.But okey I'll say Running Wild and the album Death or glory.
3. Dead Messiah from our album Let Them Burnis very close to my heart. It has a nice drive,a kind of doom riff on the verses to then go over to a melodic chorus.A real sing along anthem :)
4. Rainbow in the dark with Dio. That keybord hook is something that I have loved ever since the first time I heard it. An amazing song! The song have "simple" arrangements and in that lays alot of it's greatness.
5. Vocals- Ripper Owens,Guitar- Rolf Kasparek,Guitar- George Lynch,Bass- Steve Harris,Keyboards- Jens Johansson,Drums - Scott Travis.




Mark Kendall:Guitar

1. A band that rehearsed across the street from me at the age of 9 yrs old was my initial inspiration. They were called 7 th Street Subway.
My parents played a lot of records so there was music around the house and I would sing along.
2. Still Alive & Well/Johnny Winter
3. Rock Me because I felt I locked into a comfortable place and my blues influence was beginning to show up in my songwriting.
4. Master Of Sparks/ ZZ Top because Billy Gibbons writes all his lyrics from real life experience's and I love the lyrical content and the song.
5. Vocals- Paul Rodgers,Guitar - Billy Gibbons,Guitar - Stevie Ray Vaughn,Bass - Randy Jo Hobbs,Drums - Myron Grambocker.




Brian Vollmer:Vocals

1. I loved to sing and it was the only thing that i could do half ass well and have people notice me. I was an overweight kid with acne all over my face. Being in a band was my obsessive dream from the time I was 13 years old.
2. If I were to name just one, it would be Love it to Death by Alice Cooper. Having said that, there were many other albums that had just as big an influence on me: The first Johnny Cash album on the Sun Label, Almost every Steppenwolf album, Aladin Sane by David Bowie, In Rock by Deep Purple, the first Sabbath album, Sticky Fingers by the Rolling Stones, American Woman by the Guess Who, Mad Dogs & Englishmen by Joe Cocker, Abby Road or just about any Beatle album, Jesus Christ Superstar, Appetite for Destruction, and many more.
3. Once again, there are many songs that I've written that I'm proud of. It was not necessarily an indication of how well the song performed money-wise. I was very proud of Bastard of the Blues and Even Jesus (Wasn't Loved In His Hometown) from the last CD. Some of the other songs I've had a hand in writing that I was proud of are: Tug o' War, That Day is Gonna Come, No Rest for the Wicked, Dirty Dog, Heavy Metal Love, Good to the Last Drop, Running Wild in the 21st Century, and most of the stuff that Sean and I have been writing as of late. They're all my "children". Once you write, record and "release" them,
they're on their own. You're kinda the parent looking from a a distance. LOL.
4. Johnny B.Goode. "cos when you think of the beginnings of Rock and Roll you think of Chuck Berry. And when you thihk of Chuck Berry you think of Johnny B. Good.
5. I have my dream band! But if they weren't here then I'd have John Lennon on lead guitar, Paul McCartney on Bass, John Bonham on drums, and Johnny Cash on rhythm guitar. Background singers: Amy Winehouse & Adele. Keyboards: Jerry Lee Lewis, horn: Clarence Clements. AND THE LONDON PHILHARMONIC ORCHESTRA & THE MORMON TABERNACLE CHOIR. LOL.




David Uosikkinen:Drums
1. We had a lot of music around the house and I was exposed to great records when I was kid by my pop.
2. James Brown live at the Apollo 1968.
3. Well, short list in my case. Karla with K. I contributed to the hooters song although not credited as writer, All You Zombies. I'm very proud of that one.
4. Happy Birthday.. $
5. Vocals-Jeffrey Gaines/Annie Lennox,Guitar-Ry Cooder ,Guitar- Keith Scott,Bass- Tony Levin,Keyboards- Benmont Tench ,Drums-Ilan Rubin.


Steven Rice:Guitar

1. Kiss! The image and music were very compelling to a 12 year old!
2. Judas Priest-Unleashed in the East, everything metal should be. Fast, Heavy, Melodic. I recommend the Japanese version with the extra bonus tracks
3. Probably the title track off the last Kill Ritual CD "The Eyes Of Medusa" It has everything in it I like to do guitar wise.
4. Victim Of Changes! One of greatest metal song ever recorded.
5. Vocals- Rob Halford,Guitar-Tony Iommi,Guitar- Myself ,Bass-Steve Harris or Geezer Butler in a tie,Keyboards-Jon Lord,Drums-Simon Philips or Dave Lombardo.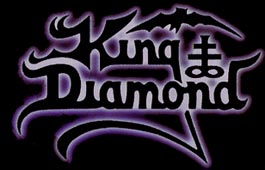 Matt Thompson:Drums

1. Revenge
2. I don't know
3. "Constipation", for obvious reasons. It hasn't come out yet.
4. Eye of the Witch so I could add a 10 minute guitar duel.
5. Me on all instruments. We can take long breaks and no one cares.
Pete Blakk:Guitar (1988-1990)
1.Ritchie Blackmore
2.Impossible but to mention a few that blew me away Kiss Alive 1 Van Halen 1 Stray Dog- Stray dog
3.Judas witch its on Disaster/Peace first album Disaster/Peace
4. ?
5. ?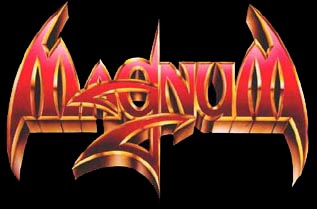 Mark Stanway:Keyboards
1. My father was the reason. He was a big band swing drummer so I was brought up on great music like Count Basie and Buddy Rich.
2. I couldn't give one album such a personal accolade but Sgt. Pepper, Dark Side of the Moon and Jeff guitar workshop.
3. I am proud of all the songs I co wrote with Phil Lynott and Grand Slam.
4. Happy Birthday because it gets played a lot.
5. Vocals Stevie Wonder, Guitar Jeff Beck, Guitar Nuno Bettencourt, Bass Jaco Patorius, Keyboards me of course and drums Jimmy Copley.

Al Barrow:Bass

1. My older brother & sister were all in bands as I was growing up. I liked going to watch them rehearse and loved the comradery.
2. Rush -Exit Stage Left.
3. I am writing new material this coming year, i feel this answer might change over the next few months.
4. Signal to Noise by Peter Gabriel, just because it`s so emotive yet simple.
5. Vocals- John Farnham,Guitar- Steve Lukather,Guitar- don't need two guitars in one band!,Bass- Tony Levin,Drums- Simon Phillips




Rick Altzi:Vocals

1. Don't really know, started to play with some guys in school, I played bass.
2. Are you mad, one album!! ;) impossible!! Ok!! DIO - Dream evil
3. It's maybe not my best song, I don't know, but I remember writing lyrics, melody and recorded it in a few hours, everything just went right!! Herman Frank - Falling to pieces.
4. Roxette - The look. Well I pretty much wouldn't have to do anything more, at least not economically. :)
5. Vocals-Ronnie James Dio,Guitar-Adrian Vandenberg ,Guitar-Andy Timmons,Bass-Bob Daisley ,Keyboards-Don Airey,Drums-Cozy Powell.


Ulrich Carlsson:Vocals
1. Well, I think that it's have to be my older brother. He opened up a completely new world to me when I sneaked into his room and listened to his record collection in the 70es.
With bands like Black Sabbath, Deep Purple, Sweet, Uriah Heep, BTO, Slade, Kiss, Led Zeppelin list can go on.....
2. The first one that really put a mark on me was Sabbath Bloody Sabbath with Black Sabbath back in 74. Wow those guitar riffs, the melodies and lyrics are just super.
The next really big one most have been Operation: Mindcrime with Queensrÿche in 88. I remember that I had my first listening to it through my headphones, with the lyrics in my hands following through while playing it.
That was something! I just had to put it on again and again. You know, both albums still knock me out when I listen to it.
3. That's a hard one.... Through The Eyes Of A King from the album Detonator with my old band M.ill.ion.
It's a really good song with all the things (I think) a great song should have. Like a great text, melody and a heavy guitar riff and pounding drums.
4. Oh there are so many great songs! I'm a big fan of Black Sabbath with all the singers through the years. One of so many songs is when the master of riffs Tony Iommi and lyric wizard Geezer Butler put together the super song Symptom of the Universe on the album Sabotage in 1975. First that guitar riff is something else it's so heavy and brilliant that it just blow you away.
And the lyrics.. I just would like to ask Mr. Butler were he got the idea from to write something like that. It fits like a glove.
5. My dream band:Guitar Tony Iommi,Guitar Reb Beach,Bass Geezer Butler / Glenn Hughes (I can't choose),Keyboards Jon Lord (R.I.P) / Jordan Rudes.Drums Cozy Powell (R.I.P) / Allan Tschicaja.



Adrian De Crow:Bass

1. My music teacher forced me.
2. Adam & The Ants "Kings Of The Wild Frontier".
3. "Stone by Stone", because I'm told it has helped people through rough times.
4. Nazareth-"Razamanaz", because that song makes me want to party.
5. Vocals- James Earl Jones,Guitar- Adrian Smith,Guitar- Gwen Stefani,Bass- Cliff Burton,Keyboards- Gordon Ramsay,Drums- Eric Adams.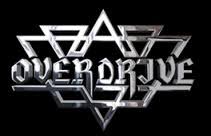 Janne Stark:Guitar

1. My parents listened a lot to music at home and my mother had a beat up old acoustic Bjärton guitar, which she used to play once in a while.
My older cousins were into music and started introducing me to bands like The Sweet, Slade etc. I fell in love with music at an early age and started banging away on my mum's guitar when I was around 9 or 10, and onward it went.
2. That's a really tough one!! I have so many albums that I love. If I have to pick one that got me early on and is still one of my favourite albums, it would have to be Montrose first album.
3. Also a tough one! I think I would pick "Shadow" from "Change Of Track" by Locomotive Breath. I like the mix of melody and power of it, plus I just love Mattias Osbäcks vocal delivery on that one!
It also means a lot that Marcel Jacob played bass on that album.
4. Dogman – King's X
5. Vocals- Sass Jordan,Guitar- Ty Tabor,Guitar- me (of, course ),Bass- Dug Pinnick,Keyboards- nah… no keyboards ,Drums- Brian Tichy.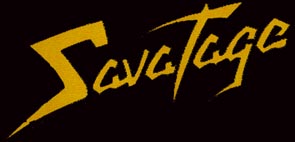 Zak Stevens:Vocals

1. When I was nine years old my good friend's older brother decided that he was going to teach me, my friend, and my brother to play some 70's rock tunes tunes and play in a talent contest at our elementary school. He picked our instruments for us and I was assigned to drums and vocals in the lineup. We actually won the talent show. I was pretty much hooked at that point. That's basically how I got started playing music.
2. I would say if I had to choose only one it would be Iron Maiden's "Piece of Mind".
3. That's a tough one but I guess so far it would be "Burden of Truth" (Circle II Circle) just because it has a lot of personal meaning to me and it was from a time of intense challenge in my life.
4. "Beyond The Realms Of Death" by Judas Priest. This is just an incredible song from and incredible time in my life and it holds a special place for me on a personal level.
5. Vocals- Ronnie James Dio,Guitar- Yngwie Malmsteen,Guitar- John Sykes,Bass - Geddy Lee,Keyboards - Don Airey,Drums- Neil Peart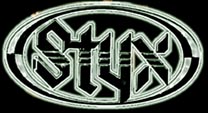 Glen Burtnick:Vocals/Guitar/Bass (1990-1992,1999-2003)

1. Who? I'd have to say my Dad.
2. Axis: Bold as Love by the Jimi Hendrix Experience
3. Sometimes Love just ain't Enough because it made me the most money.
4. Warwick Avenue by Duffy cuz it makes me cry.
5. Vocals-Aretha Franklin,Guitar-Jeff Beck,Bass-Paul McCartney,Keyboards- Bruce Hornsby,Drums- Tony Williams.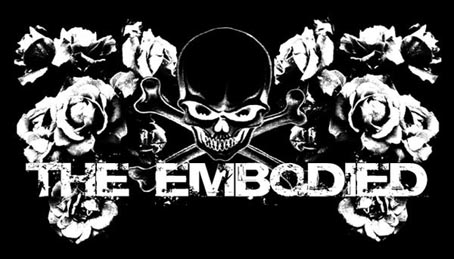 Jonathan Aagaard Mortensen:Guitar

1. My father.
2. Reign in Blood or Sabbath Bloody Sabbath.
3. All songs have their charms and it's like asking who's your favourite child. If I must choose I would say Death by Fire from our new album.
The song is a great way of representing our clash of Death metal with power and classic heavy metal.
4. All I want for X.mas is you. Then I could do music full time and have enough money to last me and my family a lifetime haha.
5. Name - Deathdragon Flameslayer: Vocals - Rob Halford,Guitar - Gus G,Guitar - Toni Iommi,Bass - Steve Harris,Drums - Dave Lombardo.


Daniel Flores:Drums/Keyboards

1. Phil Collins and Genesis, I heard Invisible touch and the rest is in the history books, in fact lol.
2. A new world record by ELO. Jeff Lynne is god!
3. Means to an end - The murder of my sweet (on the new upcoming album)
Its just beyond what I could do musically really... dont know how I wrote this lol
If we are talking released material only then its "A gentlemans hurricane". Im really proud of that album.
4. Alone again, naturally by Gilbert O'sullivan, the chord progression in that song is so beautiful and smart it brings tears to my eyes every time I hear it.
5. This is a thinking mans rock/metal band, ok! Vocals - Richard Page,Guitar - Trevor Rabin,Guitar - Dann Huff,Bass - Eddie Jackson,Keyboards - Kevin Moore,Drums - Phil Collins.Producer: Mutt Lange.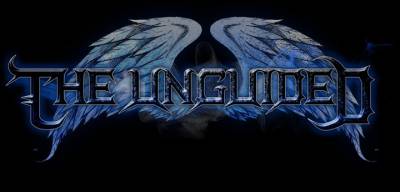 Richard Sjunnesson:Vocals

1. We had this guy in class, back in 2000, named Fredrik Wellsfält, which was a guitar player. He was really eager to start a band, so he rallied some people from school and I ended up behind the microphone with my brother; Roger, being one of the three guitarist(?) We had good fun with that, but soon enough Roger and I, wanted to do something in a bit different direction, so that's when we started Fallen Angels 2002, which utterly became Sonic Syndicate 2005, and nowadays we are both in The Unguided. The reason why I started with screaming vocals was when I came across Dark Tranquillity live at Kåren (Gothenburg) on radio, back in 2002. When I heard Mikael Stannes voice, that's when I knew what I wanted to do.
2. Blind Guardian - Tales from the Twilight World.
3. That's a tough one! I feel for all of them, but in different ways. But I'd say "Deathwalker" from "Fragile Immortality" featuring Hansi Kürsch on guest vocals, is one of the proudest moments in my musical carrier.
Having my biggest idol, singing my own lyrics, is just an unbelievable feeling.
4. "Back From The Grave" with "The Crown" from the death metal bible of an album; "Deathrace King". Such a catchy and mighty song! Wicked lyrics as well.
5. Vocals- Hansi Kürsch,Guitar- André Olbrich,Guitar- Marcus Siepen,Bass- Tomasz Wróblewski,Keyboards- Mustis,Drums- Dominator.




Nalle Påhlsson:Bass

1. My 10 year older brother was the biggest reason. He had all the vinyls with Deep Purple, Jimi Hendrix, Rolling Stones, Black Sabbath etc
2. Deep Purple - In Rock !
3. "2012" with Therion.I'm happy to have written something for a band that has sold in exess of a million albums.
4. "Smoke on the water".Cause then I would have written a classic rocksong that everybody knows and my bankaccount would be nice to take a look at !
5. Ian Gillan, Ritchie Blackmore, Roger Glover, Ian Paice and Jon Lord ! That's my dreamband !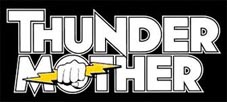 Clare Cunningham:Vocals

1. It has to be myself as I was far too young to be influenced by anything other than my musical brain ;)
2. Mr Big - Lean into it .
3. 'Aint your Bitch' - I'm proud of this one because it's basically a f**k you to everyone who thought they could push and pull at me like a puppet on a string!! Took a while to get on paper but I did it!
4. 'Slow Dancing in a burning room' - John Mayor. Lyrics are so powerful and I think everybody at some point can relate to that kind of situation.
5. Vocals : Lizzy Hale ,Guitar : Slash ,Guitar : Gary Moore ,Bass : Billy Sheehan ,Keys : Rick Wakeman ,Drums : Pat Torpey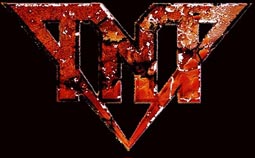 Tony Harnell:Vocals

1. So many...The Beatles and Zeppelin got me going but Rob Halford made me want to pursue being a singer for real.
2. Abbey Road.
3. Westworld "Limbo"...I love the melody and lyrics:).
4. Too many! No matter how I try I can't narrow it down to one...but I'll throw Maybe I'm Amazed out there. Beautiful melody, lyrics and vocals:)
5. Vocals-me,Guitar-Brian May,Guitar-Jimmy Page,Bass-Billy Sheehan,Keyboards-Derek Sherinian,Drums-Mike Portnoy.

Victor Borge:Bass
1. The Who,Thin Lizzy,Rush och Cheap trick.
2. Hmm. Jailbreak.
3. Inside Outside Blues.
4. Surrender (Ceap Trick) Have it all.
5.Vocals:Freddy Mercury, Guitar:Gary Moore, Guitar:John Walsh,Bass:Geddy Lee, Keyboards:Mic Michaeli, Drums:Brian Downey.




Tony Franklin:Bass (1997)

1. Because I loved it.
2. I don't have one favorite. I love many. But it changes.
3. Whichever song I'm working on now.
4. None.
5. Robert Plant,Jimmy Page ,John Paul Jones,John Bonham.





Ronni Arntzen:Drums
1. My older brother.
2. Led Zeppelin III and if I can mention one more Michael Jackson BAD.
3. Must be a song from the upcomming Wild`n´Wicked album....When The Kingdome Cries is the name and it´s my first song that actually is written about something real, it was written to days after the massacre in Norway.
4. Painkiller...it´s the fucking best heavy metal song ever written
5. Wild`n´wicked is my dream band, muscians with passion for their work, cant find the one to be replaced and if..who could replace the person.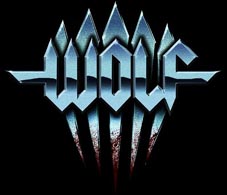 Niklas Stålvind:Vocals/Guitar
1. Steve Harris
2. Don't Break The Oath (Mercyful Fate)
3. Voodoo, because I managed to feature the excellent rime "obese" and "cheese" in the lyrics.
4. Hallowed Be Thy Name, because it's one of the best songs ever written in the history of mankind.
5. Vocals - Rob Halford from the 80s,Guitar - Yngwie Malmsteen,Guitar - Adrian Smith,Bass - Lemmy.Drums - Vinnie Appice.Keyboards - No fucking keyboards.
Richard Holmgren:Drums

1. My dad. He put me into this world, played me his records everyday and gave me my first drum kit. He also had a band and alot of loud equipment that I found really interesting.
2. Black Sabbath - Born Again.
3. Blackworld because it reflects alot of myself writing music.I had the chance to write and mix it without anyone else around at the time.
4. Disturbing the priest would have been nice because its a hell of a song and the mixing of it is a masterpiece.
5. My dream band is already together and its Black Sabbath.Just putting people together doesnt always make a great band, There have to be magic between friends and then something great comes out of it.



1. Kiss. (Thanks to my older brother). And then followed Sweet,Slade,Thin Lizzy,Alice Cooper,Rainbow,Deep Purple,Black Sabbath & Judas Priest...
2. Kiss:Destroyer. Great mix of songs and still one of the best productions ever.
3. "Wounded Heart Still Bleeding". A song I wrote together with Zero Nine for their "N.E. Files" album 2004. The main reason why is that it was the first song I've written that got released. The album entered the Finish album chart at No. 19. And this was a band that I saw live in Stockholm 1986 along with Scorpions,Ozzy & Def leppard as a 14 year old kid. :)
4. Detroit Rock City,Cold Sweat,Billy's Got A Gun,Paradise By The Dashboard Light,The Family Ghost,The Sentinel or Livin' On A Prayer.
5. HARDROCK-Vocals-Joe Lynn Turner,Guitar-Ritchie Blackmore,Guitar-Ace Frehley,,Bass/Vocals-Phil Lynott,Keyboards-Jon Lord,Drums-Cozy Powell.
METAL-Vocals-Rob Halford,Guitar-Glenn Tipton,Guitar-Andy La Rocque,Bass-Steve Harris,Keyboards/Vocals-Jon Oliva,Drums-Scott Rockenfield.
AOR-Vocals-Steve Perry,Guitar-Neal Schon,Guitar/Vocals-Tommy Shaw,Bass/Vocals-Jack Blades,Keyboards-Jonathan Cain,Drums-Deen Castronovo.
ROCK- Vocals/Guitar-John Mellencamp,Guitar/Vocals-Richie Sambora,Guitar/Vocals-Bruce Springsteen,Bass-Gary Tallent,Keyboards-Roy Bittan,Drums-Kenny Aronoff.
All answers are from December 2014-January 2015.