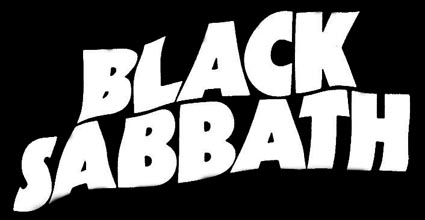 First time heard the band:Sometime in the 70's.

First record bought:I think the first album was Seventh Star in 1986.

Live in concert:1995,2014
Members seen live in concert:Ozzy Osbourne,Tony Iommi,Geezer Butler,Tony Martin,Neil Murray,Geoff Nicholls,Bobby Rondinelli,Tommy Clufetos.
Black Sabbath related members Live in concert:
Ozzy Osbourne:1986,1989,1995,2011
Tony Iommi:2007 (Heaven & Hell)
Geezer Butler:1989,1995 (Ozzy Osbourne),2007 (Heaven & Hell)
Ronnie James Dio:1987,1999,2001,2005,2005 (Dio), 2007 (Heaven & Hell)
Vinny Appice:1987 (Dio), 2007 (Heaven & Hell)
Ian Gillan:1987,1999,2006 (Deep Purple)
Eric Singer:1987 (Gary Moore), 1991,2001,2005,2006 (Alice Cooper),2013,2017 (Kiss)
Bobby Rindinelli:2005,2005 (The Lizards)
Tommy Clufetos:2004 (Alice Cooper)
Bob Daisley:1987,1989 (Gary Moore)
Glenn Hughes:1988 (Hughes/Norum),2004 (Hughes Turner Project) 2005,2016 (Glenn Hughes)

Which members have I met:Eric Singer,Bobby Rondinelli

Special moments:
* To see the band for the first time in 1995 and as it turned out got to see Tony Martin on vocals.
* And then to see them again with Ozzy on vocals in 2014.

The albums & songs:
BLACK SABBATH-Favourite track:N.I.B.
PARANOID-Favourite track:War Pigs
MASTER OF REALITY-Favourite track:Children Of The Grave
VOLUME 4-Favourite track:Changes
SABBATH BLOODY SABBATH-Favourite track:Sabbath Bloody Sabbath
SABOTAGE-Favourite track:Hole In The Sky
TECHNICAL ECSTACY-Favourite track:Dirty Women
NEVER SAY DIE-Favourite track:Never Say Die
HEAVEN AND HELL-Favourite track:Die Young
MOB RULES-Favourite track:Mob Rules
BORN AGAIN-Favourite track:Trashed
SEVENTH STAR-Favourite track:In For The Kill
THE ETERNAL IDOL-Favourite track:The Shining
HEADLESS CROSS-Favourite track:Headless Cross
TYR-Favourite track:The Lawmaker
DEHUMANIZER-Favourite track:Computer God
CROSS PURPOSES-Favourite track:I Witness
FORBIDDEN-Favourite track:Forbidden
13-Favourite track:God Is Dead?


The Live & Compilation:
LIVE AT LAST-Favourite track:
LIVE EVIL-Favourite track:Heaven And Hell
REUNION-Favourite track:Psycho Man (studio)
THE DIO YEARS-Favourite track:The Devil Cried

The band collection:(updated feb 7th 2016)
Albums (Vinyl & Cd): 29
Singles (Vinyl & Cd): 9
Videos (Vhs & Dvd): 2 (not inc the cd's with bonus dvd)
Other specials: