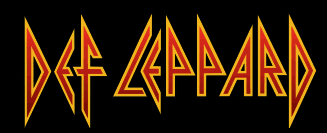 First time heard the band:Sometime in 80/81 I heard and short after bought the On Through The Night album. The riff of Wasted still sends shivers.

First record bought:On Through The Night in 80/81.

Live in concert:1986,1988,1993,1996,2006,2008,2015
Members seen live in concert:Joe Elliott,Steve Clark,Phil Collen,Rick Savage,Rick Allen,Vivian Campbell.
Def Leppard related members Live in concert:
()

Which members have I met:(none so far)

Special moments:
*Being 14 years old and seeing Zero Nine,Def Leppard,Ozzy Osbourne & Scorpions at the Monsters Of Rock in Stockholm.
*Getting to see Steve Clark live twice.
*The Dirty Harry intro and then straight into Stagefright on the Hysteria tour 88. Magic moment!!!

The albums & songs:
ON THROUGH THE NIGHT-Favourite track:Wasted.
HIGH ´N´ DRY-Favourite track:Another Hit And Run.
PYROMANIA-Favourite track:Billy's Got A Gun.
HYSTERIA-Favourite track:Women.
ADRENALIZE-Favourite track:Stand Up (Kick Love Into Motion).
RETRO ACTIVE-Favourite track:Miss You In A Heartbeat.
SLANG-Favourite track:All I Want Is Everything.
EUPHORIA-Favourite track:Promises.
X-Favourite track:Now.
YEAH!-Favourite track:Hellraiser.
SONGS FROM THE SPARKLE LOUNGE-Favourite track:Go.
DEF LEPPARD-Favourite track:Dangerous.
The Live & Compilation:
VAULT-GREATEST HITS 1980-1995-Favourite track:When Love & Hate Collide.
BEST OF-Favourite track:
ROCK OF AGES:THE DEFINITIVE COLLECTION-Favourite track:
MIRROR BALL-LIVE & MORE-Favourite track:Undefeated (studio)
VIVA! HYSTERIA-Favourite track:
AND THERE WILL BE A NEXT TIME...LIVE FROM DETROIT-Favourite track:



The band collection:(updated Jan 15th 2018)
Albums (Vinyl & Cd): 33
Singles (Vinyl & Cd): 74
Videos (Vhs & Dvd): 7 (not inc the cd's with bonus dvd)
Other specials: