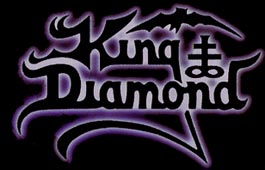 First time heard the band:Being already a fan of Mercyful Fate it was natural to follow King to his new adventure and the first single No Presents For Christmas in 1985.

First record bought:Fatal Portrait (1986)

Live in concert:1987,1990,2006,2012,2014,2016
Members seen live in concert:King Diamond,Andy La Rocque,Michael Moon,Timi Hansen,Mikkey Dee,Snowy Shaw,Hal Patino,Pete Blakk,Mike Wead,Matt Thompson
,Livia Zita,Pontus Egberg. (As Guest:Michael Denner (1 song 2012)
King Diamond related members Live in concert:
King Diamond:1999 (Mercyful Fate)
Andy La Rocque:2013 (Pretty Maids (guest 1 song), 2012 (Motörhead (guest 1 song),2011,2012 (Snowy Shaw)
Mikkey Dee:1994,1995,1999,2003,2005,2009,2012,2015 (Motörhead),2001 (Dio (guest on 1 song),2015 (Dokken (guest on 1 song),2014 (Nordic Beast)
Snowy Shaw:2004 (Kee Marcello's K2),2011,2012,2015 (Snowy Shaw)
Hal Patino:2005 (Force Of Evil),2010 (Pretty Maids),2011 (Snowy Shaw),2014 (Nordic Beast)
Mike Wead:1987 (Candlemass),1999 (Mercyful Fate),2011 (Snowy Shaw)
Michael Denner: 2005 (Force Of Evil),2012 (Snowy Shaw)
Glen Drover:2005,2005 (Megadeth)
Pete Blakk:2012 (Snowy Shaw)

Which members have I met:King Diamond,Andy La Rocque,Michael Denner,Mikkey Dee,Pete Blakk,Hal Patino,Snowy Shaw,Mike Wead,Matt Thompson
with King Diamond 2014


Special moments:
* The return to the stage in 2012.
Watching the band rehearse the whole set (a couple of the songs were cut later inc:House Of God,The Wheelchair,Blood To Walk & Never Ending Hill) in Sonic Train Studios,Varberg at the end of May.
A few days later on June 1st traveling with Andy,Mike & Matt from Varberg to pick up Hal in Copenhagen.
From there we drove down to the stage rehearsal in Vejle,Denmark meeting up with King.
And then watch the new stage and the band starting their full stage rehearsal.
On June 9th the band did their first gig in 6 years at Sweden Rock Festival.Great moment to have been a little part of that journey.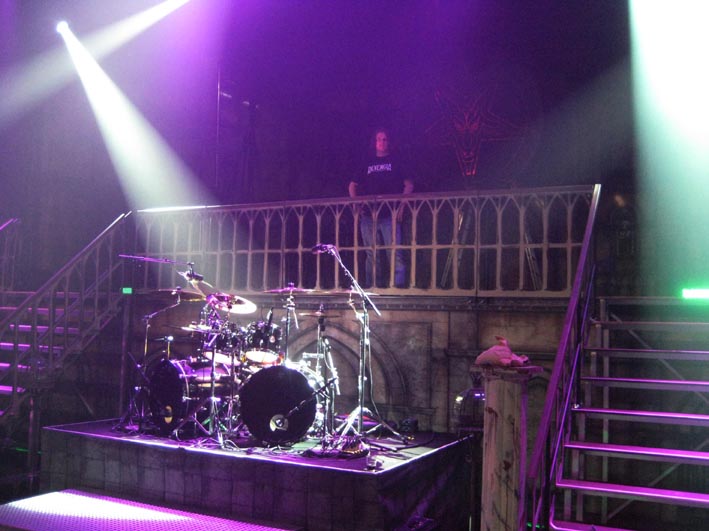 The albums & songs:
FATAL PORTRAIT-Favourite track:The Candle
ABIGAIL-Favourite track:The Family Ghost
THEM-Favourite track:Welcome Home
CONSPIRACY-Favourite track:Sleepless Nights
THE EYE-Favourite track:Eye Of The Witch
THE SPIDER'S LULLABYE-Favourite track:From The Other Side
THE GRAVEYARD-Favourite track:Heads On The Wall
VOODOO-Favourite track:Loa House
HOUSE OF GOD-Favourite track:The Trees Have Eyes
ABIGAIL PART II:THE REVENGE-Favourite track:The Wheelchair
THE PUPPET MASTER-Favourite track:Magic
GIVE ME YOUR SOUL…PLEASE-Favourite track:Never Ending Hill

The Live & Compilation:
THE DARK SIDES-Favourite track:No Presents For Christmas
IN CONCERT-ABIGAIL TOUR-Favourite track:
DEADLY LULLABYES LIVE-Favourite track:
DREAMS OF HORROR-Favourite track:

The band collection:(updated Jan 15th 2018)
Albums (Vinyl & Cd): 21
Singles (Vinyl & Cd): 1
Videos (Vhs & Dvd): 0 (not inc the cd's with bonus dvd)
Other specials: