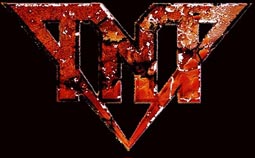 First time heard the band:1984.Don't remember if I bought the album after reading about them or seeing the video for Seven Seas.

First record bought:Knights Of The New Thunder album 1984.

Live in concert:2006,2012,2012,2014
Members seen live in concert:Tony Harnell,Ronnie Le Tekro,Diesel Dahl,Dag Stooke,Victor Borge,Tony Mills,Roger Gilton,Bente Smaavik,Chelsea Michelle Wold.
Tnt related members Live in concert:
Tony Harnell:2015 (Skid Row)
Tony Mills:1987 (Shy)

Which members have I met:Ronnie Le Tekro,Diesel Dahl,Victor Borge,Tony Mills

Special moments:
* Spending time with the band during their gig in Varberg 2012.

The albums & songs:
TNT-Favourite track:Harley Davidson
KNIGHTS OF THE NEW THUNDER-Favourite track:Seven Seas
TELL NO TALES-Favourite track:Tell No Tales
INTUITION-Favourite track:Intuition
REALIZED FANTASIES-Favourite track:Indian Summer
FIREFLY-Favourite track:Angels Ride
TRANSISTOR-Favourite track:No Such Thing
TASTE / GIVE ME A SIGN-Favourite track:Satellite
MY RELIGION-Favourite track:Live Today
ALL THE WAY TO THE SUN-Favourite track:A Fix
THE NEW TERRITORY-Favourite track:Milestone River
ATLANTIS-Favourite track:Hello,Hello
ENGINE / A FAREWELL TO ARMS-Favourite track:Refugee

The Live & Compilation:
THE BIG BANG-THE ESSENTIAL COLLECTION-Favourite track:
LIVE IN MADRID-Favourite track:
LIVE IN CONCERT WITH TRONDHEIM SYMPHONY ORCHESTRA-Favourite track:

The band collection:(updated Jan 15th 2018)
Albums (Vinyl & Cd): 25
Singles (Vinyl & Cd): 3
Videos (Vhs & Dvd): 1 (not inc the cd's with bonus dvd)
Other specials: