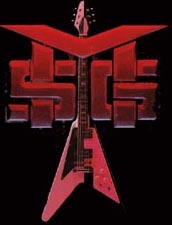 Jari Tiura:Vocals
Michael Schenker:Guitar
Wayne Findley:Guitar & Keyboards
Rev Jones:Bass
Pete Holmes:Drums
THE SETLIST:(Tales Of Rock 'N' Roll (25th Anniversary) Tour)
1. INTRO:
2. ASSAULT ATTACK
3. READY TO ROCK (Video/You Tube Link)
4. LET IT ROLL (ufo)
5. DUST TO DUST
6. LOVE TRADE
7. SHADOW LADY
8. ANGEL OF AVALON (Guest on lead vocals:Leif Sundin)
9. LIGHTS OUT (ufo)
10. INTO THE ARENA (Video/You Tube Link)
(Inc:Bass-solo:Rev(inc:Eleanor Rigby(beatles)),Drumsolo:Pete,Guitarsolo:Michael)
11. BUT I WANT MORE
12. TOO HOT TO HANDLE (ufo)
13. ON AND ON
14. ONLY YOU CAN ROCK ME (ufo)
15. ARMED AND READY
16. ATTACK OF THE MAD AXEMAN
17. DOCTOR DOCTOR (ufo) (Guest on duet vocals:Leif Sundin)
Date:June 10th 2006
Place:Norje´
City:Sölvesborg
Country:Sweden
Comments:SWEDEN ROCK FESTIVAL.