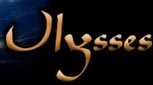 Ulysses
Album: The Gift Of Tears
Genre: Progressive Rock/Pop Rock
Label: Symbioses Music/Musea Records
Release Date: Out Now!!!! Release date March 3rd 2009
Formed in Holland 1998
Michael Hos: Vocals
Sylvester Vogelenzang de Jong: Guitar
Casper Kroon: Bass
Ron Mozer: Keyboards
René van Haaren: Drums
http://www.myspace.com/ulyssesnl

____________________________________________________________________________________________________________________________________
Andy Flash:Spinechained-Review
Third album from Dutch progrock/metal band Ulysses.
Epic tracks and some amazing playing and singer Michael Hos fits in perfect.
Out of the 7 tracks there are 2 that is over 10 minute long.
But Ulysses keep every songs intressting from the beginning till the end.
The band invites you on a journey with some magical moments from opening track "Family Portrait" to the closing track "Anat" with it's tragic story.
Great production and a beautiful album cover is more to add to the plus side.
Within a few albums i'm sure that the band can challenge bands like Dream Theater and Symphony X for the progmetal throne.
With The Gift Of Tears they well on their way.



BEST TRACK : Family Portrait
SOUNDS LIKE : Symphony X,Dream Theater,Kansas,Marillion

A.F.