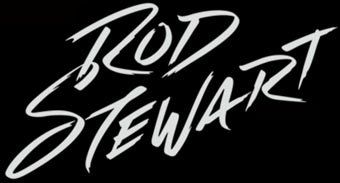 RodStewart:Vocals
Don Kirkpatrick:Guitar
Paul Warren:Guitar
Conrad Korsch:Bass
Chuck Kentis:Keyboards
David Palmer:Drums
Matt O'Connor:Drums & Percussion
Evelyn Glennie:Percussion
J'anna Jacoby:Violin
Julia Thornton:Harp,Violin,Acoustic Guitar
Jimmy Roberts:Saxophone
Di Reed:Backing Vocals & Lead Vocals *
Lucy Woodward:Backing Vocals
THE SETLIST:("The Hits" Tour)
1. INTRO:
2. SOUL FINGER (band only) (the bar-kays)
3. HAVING A PARTY (sam cooke)
4. IT'S A HEARTACHE (bonnie tyler)
5. LOVE IS
6. SOME GUYS HAVE ALL THE LUCK (the persuaders)
7. TONIGHT'S THE NIGHT
8. RHYTHM OF MY HEART
9. FOREVER YOUNG (Inc:drumduel David & Matt)
10. CAN'T STOP ME NOW
11. DOWNTOWN TRAIN (tom waits)
12. THE FIRST CUT IS THE DEEPEST (Acoustic) (cat stevens)
13. OOH LA LA (Acoustic) (faces)
14. I DON'T WANT TO TALK ABOUT IT (Acoustic) (crazy horse)
15. HAVE I TOLD YOU LATELY (van morrison)
16. RIVER DEEP-MOUNTAIN HIGH * (ike & tina turner)
17. BABY JANE
18. MAGGIE MAY
19. DA YA THINK I'M SEXY
20. SAILING (the sutherland brothers)
21. STAY WITH ME (faces)
Date:May 28th 2017
Place:Scandinavium
City:Gothenburg
Country:Sweden
Comments:Bridget Cady-Backing Vocals was sick.