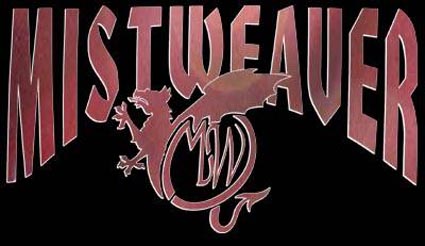 (Interview with Raúl)

Vocals & Guitar: Raúl Puente Tobalina
Guitar: Eduardo Alonso Santos
Bass: David de Pedro Mediavilla
Keyboards: Eduardo Navazo
Drums: Simon Cordero (new member April 2008)

Band Info:
Formed in Burgos, Spain 1997

Discography:
Sol Obscurabitur-2000 (EP)
Dream's Domain-2001
The Aftermath-2003
Age of Darkness-2005
Style: Medieval Melodic Metal
Influences: Entombed, Gamma Ray, In Flames
Website: http://www.mistweaver.net/
MySpace: http://www.myspace.com/mistweaverband
E-Mail: info@mistweaver.net
Management: Searching!!!

Album Info:

Album title: Tales From The Grave
Tracks recorded & to be on the record: 12+1 Intro
Song writers: Mistweaver
Time in Studio:

Recording: Drums recorded by session drummer (4 days in Barcelona 2008)
Recording in Sonic Train Studios: May 5th-May 16th 2008
Produced & Mixed by: Andy La Rocque
Record label: Searching for a good one!!!
Artwork/Album cover: Michael Schindler
Release date: Hopefully in the fall of 2008
Single & Video: If possible..
Q&A:
What's the story behind the band name: Mistweaver?
The name Mistweaver comes from a Dismember track. We like the feel of it
and the idea of when death comes for you.
How come you picked Andy & the Sonic Train Studios to record the album?
We wanted him to mix our previous record but then he didn't have the time.
This time we got lucky. We're all big King Diamond fans.
What do you think of Varberg:
We've been around the city, the fortress and we've been to the beach. It's
a beautiful city with lots of beautiful girls.
What bands have you toured with?
Exodus, Nuclear Assault, Grave, Mortician, Centinex, Nunslaughter and Into
Darkness
And what bands would you like to tour with?
In Flames, Dark Tranquillity & Arch Enemy
Any plans to come and play in Sweden?
Metal Town or Sweden Rock Festival next year would be great :)

What is the best moment in this band so far?
Probably the most important was the Milwaukee Metal Fest, USA (25.07.2003)
with Vital Remains, Nuclear Assault & Strapping Young Lad and many
others. Playing with Exodus was also great.
What can we expect from Mistweaver in the future?
We would like that this album to be released with a major label and find a
manager to find us some tours and festivals.
Andy La Rocque on Mistweaver:
Ambitious and devoted. They paid for the trip from Spain themselves as well as the recordings.
Andy Flash Report 15/5-2008