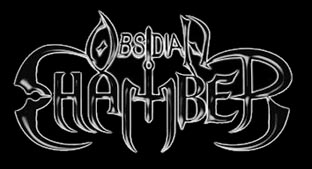 (Interview with Grym,Eerie & Berzerk)

Grym- Vocals
Eerie- Guitar
Agramon - Bass
Berzerk - Keyboards
Nordger- Drums

Band Info:
Formed in Vienna,Austria 2003
Discography:
The Advent of Plague (2006)
Der Gesang der Fliegen (2010)

Style: Symphonic Extreme Metal

Influences: Classical music
Website: https://www.facebook.com/obsidianchamber
MySpace: http://www.myspace.com/obsidianchamber

The forthcoming album:
Album title: Der Uhrwerkmann

Tracks recorded & to be on the record: 12 (Inc: Intro & Outro)

Song writers: Most of the songs Eerie and additional stuff by the other members.

Time in studio:

Time in Sonic Train Studios: Mix and Mastering April 1-5th 2012. Tracks recorded in rehearsal room/homestudios 2012/2013.

Produced by: Andy La Rocque
Mixed by: Andy La Rocque
Mastered by: Andy La Rocque

Record label: Terrasound Records
Artwork/Album cover: Cover done by Eerie.

Release date: October 19th 2013.
Video: "Hunger". Out in September 2013. (you tube link: https://www.youtube.com/watch?v=YaJY0BXaaJY)
Q&A:

What have you been up to since the last album "Der Gesang der Fliegen" (2010)?
Changing vocalist .Working on the new album that this time all the lyrics are in German.
How come you picked "Der Uhrwerkmann" as the album titel?
It's not a concept album but it's one of the songs on the album and it felt right as the album title.
What is the biggest difference between the fortcoming album and "Der Gesang der Fliegen"?
The lyrics and the vocals.The band itself has prgressed and sounds alot better together.

What are the lyrics about on the album?
For example "Der Uhrwerkmann"=The clockwork man is a machine that complaints to his makers that he can not die,Created to kill the enimies and he doesn't want to do it anymore.
So he is trying to find a way to die,but that is not possible.

Which song from the new album are you looking forward to play live the most?
We have basically played all the new songs live already. Our live set will be based on the new album with 1 or 2 old songs.

Any guests on the album?
No guests at all.

How come you picked the Sonic Train Studios to mix/master the album?
Grym worked here on the Horns Of Hattin album and everything went so good so the choice was an easy one.

What was the latest cd you bought?
Grym- Grand Magus:The Hunt
Eerie- Der Weg Einer Freiheit-Unstille
Berzerk - Franz Schubert-Schwanengesang
What is the best concert you've been to?
Grym- Steel Panther:Vienna 2012
Eerie- Fleshgod Apocalypse:Metal Fest,Austria 2012
Berzerk - Riot:Vienna 1998

Which bands did you tour with on the "Der Gesang der Fliegen" tour?
We only did headline shows.

And what bands would you like to tour with?
Dimmu Borgir

Sweden Rock Festival,Wacken or Download.Which festival would you like to play the most?
Sweden Rock Festival
What was the highlight of 2012?
Looking forward to 2013 ;)

What are the plans for 2013?
PR,Video & Gigs.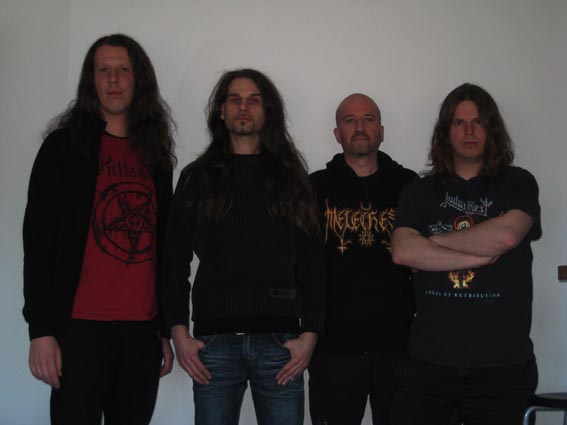 Berzerk,Eerie,Grym & Andy Flash

Obsidian Chamber comments:
Sonic Train Studios:
Fantastic! We will be back next time!

Andy La Rocque:
He knows his metal and works fast & great.Brings out the best in all of us.And nice person for sure.
Varberg:
We've been out by the sea and the castle among other things. It's a really nice town.


Andy Flash Report 3/4-2013