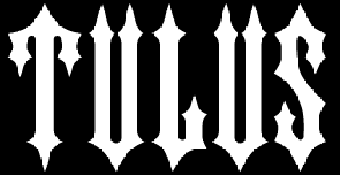 (Interview with Thomas Berglie)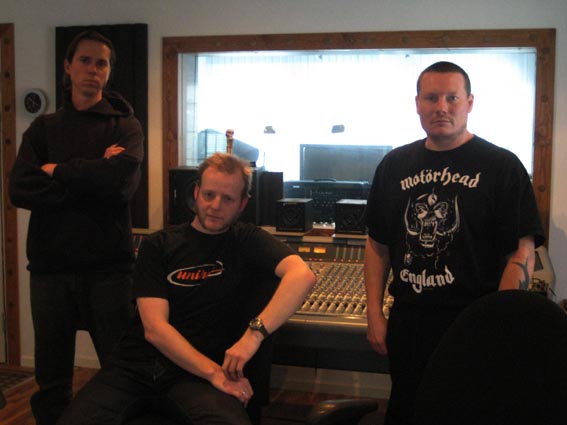 Stian,Sverre & Thomas

Sverre Stokland: Vocals/Guitar
Stian Crowbell: Bass
Thomas Berglie: Drums

Band Info:

Formed in Oslo,Norway 1991.
Discography:
Pure Black Energy-1996
Mysterion -1998
Evil 1999 -1999
Cold Core Collection Best of/Compilation-2000
Biography Obscene- 2007

Style: Black Metal
Influences: Celtic Frost,Darkthrone,Mayhem

Website:-
MySpace: http://www.myspace.com/tulusofficial


The forthcoming album:
Album title: Not yet. We have some thoughts about it but nothing decided yet.

Tracks recorded & to be on the record: 10

Song writers: Tulus

Time in studio:

Time in Sonic Train Studios:Recording February 11th-14th 2010. Mixed & Mastered Feb 15th-21st.

Produced by: Thomas Berglie
Mixed by: Andy La Rocque
Mastered by: Andy La Rocque

Record label: Tabu Recordings
Artwork/Album cover: We're working on it at the moment.We have some suggestions but we're not 100% happy with those yet.

Release date: I think it will be in August.
Video:No plans to make one.There's a lot of work for little airplay on tv.Especially for a band within our genra.We'd rather make a live video to put on You Tube and our my space.


Q&A:
What's the story behind the band name Tulus?
It's just something that I came up with.There's no special meaning about it.
What are the lyrics about on the album?
The dark sides of life.
As well on this record we're back writing in norweigian again after doing the last album in english.
Which song from the new album are you looking forward to play live the most?
"Bitt" is one that we've already have played live.And it's a great track for live shows.
Any guests on the album?
No guests.No time really for that.Since we're recording all here from scratch in just 4 days.
How come you picked the Sonic Train Studios to record the album?
We wanted to record the whole album in one place and for a good price with good quality.
And to get away from home and focus on work.
Sweden and Sonic Train Studios was the perfect choice.As well as O
Another big reason is that our management is a friend of Andy's.
What are your favorite band?
Slayer
What's your all time favorite album?
Sverre: Deep Purple-In Rock
Stian:Rush-Moving Pictures
Thomas:Slayer-South Of Heaven
Any plans to record or play any covers?
We did record Slowly We Rot by Obituary for our best of album and we do play it live as well.
For that album we also recorded David Bowie's Space Oddity.
What bands have you toured/played gigs with?
We haven't really toured,only done our own gigs from time to time.
And what bands would you like to tour with?
Slayer,Sacramentum,Metallica
Any plans to come and play in Sweden?
No plans for that yet.No gigs booked so far.Just one festival date in May so far.
We will wait till the album is released.And then we'll see if we can come here to play?
What is the best moment in this band so far?
I think recording the first album with Tulus back in 96 is one of the biggest highlights along with the year 1999.
What are the plans for 2010?
We will be headlining a small festival in Germany in May.
Get the album out around August and start doing some gigs in the fall of this year.

Tulus comments on:

Sonic Train Studios:
Great to be able to sleep here since we're working so few days on the recordings.Very nice and the sound is brilliant.
Andy La Rocque:
He's very professional and a great guy to be around

Varberg:
We've been out to Harry's for dinner.But there's no time really to see more of the town or party this time.
.....................................................
Andy Flash Report 12/2-2010