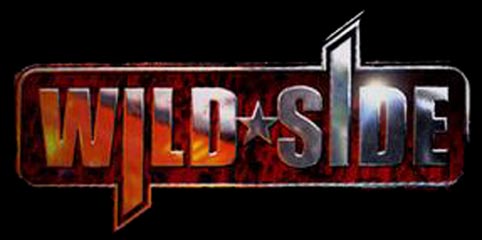 (Interview with Ronni Arntzen & Joachim Berntsen )

Joachim Berntsen:Vocals
Tom Grana:Guitar
Jon Aarseth:Guitar
Stian Stensrud:Bass
Ronni Arntzen:Drums


Band Info:


Formed in Telemark,Norway 2005.
Discography:
Indication (2008)

Style: Hardrock
Influences: TNT,Mötley Crue

Website:http://www.wildsidetheband.com/
MySpace: http://www.myspace.com/wildsidetheband


The forthcoming album:
Album title: Speed Devil

Tracks recorded & to be on the record: 11 (+intro)
(Inc:Live Forever,Eagle,Love For You)

Song writers: Wild Side. Different combinations within the band have written all the songs.

Time in studio:

Time in Sonic Train Studios:Mixing February 1st-10th 2010. Tracks recorded in Klyve Lydstudio,Norway Nov 1st 2009-Jan 2010.

Produced by: Ronni Arntzen
Mixed by: Andy La Rocque
Mastered by: Dag Stooke (TNT live keyboardist) at Online Mastering.

Record label: Not at the moment.We have our own label Wild Side Music so if we can't find the right one we'll release it ourselves.
But after we got out of contract with Zink Music last year alot of intresst have been shown from different labels,so I'm pretty sure we will find a good one for this record soon.
Artwork/Album cover: We have some visions about it but nothing concrete done yet. It will include speed,action and fine women at least for sure ;)

Release date: Hopefully April/May 2010.
Video: We didn't make a video for our first album because of the member changes.So for this one we'll make at least two.
The ballad "Love For You" will sure be one of them.We have high hopes for this song.It's a radio friendly acoustic ballad.
But which will be the other one we're not sure about yet.
With every song that is being mixed here they all grow,so it will become very hard to pick one once the whole album is mixed and done.
Both Eagle and Live Forever are sure in the run for a video spot at the moment.


Q&A:
What's the story behind the band name Wild Side?
In the begining we were a Mötley Crue cover band.So the name came from the Mötley track.From the start of the band it's just me (Ronni) left.
Joachim joined after our first album was done along with our second guitarist Jon. We liked the name and it fitted our own music as well.
What are the lyrics about on the album?
Cars,Girls,Love,Happiness & Life. No politics or religion.
Which song from the new album are you looking forward to play live the most?
Eagle is one of our absolut favorites to play live.We've already been playing it a couple of times.Very fun song to play.
And Live Forever is one that we have used as the opening song at the last couple of shows and I'm pretty sure it will become the opening track of the album as well.
Any guests on the album?
Tony Mills (TNT,Shy) on backing vocals (who also sang on the first album) and Markus Klyve (Kingdom Of Norway) on keyboards.
Tony is a great friend of the band and Ronni Le Tekro (who produced and also guested on the first album) is another friend of the band.
Ronni was too busy this time around as well as we now had 2 guitarplayers he is not on this album.
Ronni was a great inspiration to work with and we learned alot from him on the first record.A great teacher to say the least.
We have alot of friendship with TNT. Diesel Dahl is our booking agent as well.
How come you picked the Sonic Train Studios to mix the album?
It was our guitarist Tom who came with the suggestion.We mixed the debut in Jailhouse Studios with Tommy Hansen in Denmark.
This time we wanted a rawer sound on this record so we heard a couple of other records that have been recorded at Sonic Train Studios and it had that sound we wanted.
And when we talked to Andy before we got here he sounded like he was such a great guy to work with and now when we're here we know that we made the right deceition.
And the sound is just amazing. Modern sound with an old school mix just like we wanted it.

What are your favorite bands?
Whitesnake,Ratt,Tnt,Europe,Treat,220 Volt,Judas Priest and Mötley Crue.
What's your all time favorite album?
Ronni:TNT-Tell No Tales
Joachim:Judas Priest-Painkiller
What bands have you toured/played gigs with?
Tnt,Jorn,Kingdom Come and D.D.E.
We were offered to support W.A.S.P. but after we found out what we would have to pay for each show with them we simply said:No f**king way.
It wasn't a realistic sum of money at all...We would have been ruined after a tour like that.
And what bands would you like to tour with?
We have great contact with Jorn Lande so there might be some shows with him.
There have been some rumours about a Tindrum reunion/20th anniversary tour this year and we might get the opening slot on that tour too?
Other cool bands to tour with would be Judas Priest,Ratt,Whitesnake,Ozzy Osbourne,Iron Maiden,Europe,Treat and Mötley Crue.
Any plans to come and play in Sweden?
Our priority on playing gigs will be in Sweden,Denmark & Germany.We hope to play alot in Sweden.
Norway ain't really a big market for hardrock bands at the moment.
Hip hop and black metal goes well but not our type of music.
I think Sweden will like our music very much.

What is the best moment in this band so far?
The day we got the line up we have now and the chemistry in the song writing for this album last year.

What are the plans for 2010?
Opening for Sabaton February 27th in Skien,Norway.
Promotion for the new album and lots of gigs.
Hopefully some festival gigs around europe this summer.Would love to play at Sweden Rock Festival and Norway Rock.

Wild Side comments on:

Sonic Train Studios:
The hospitality here is just fantastic.Mega-bra :) . No doubt that we will mix our next album here as well.
Andy La Rocque:
Dedicated.Great man to work with.

Varberg:
We've seen a little,hope to come back during the summer to see more.
.....................................................
Andy Flash Report 3/2-2010