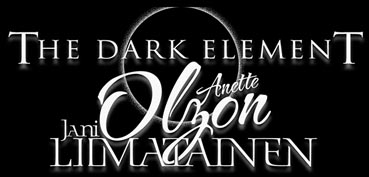 Anette Olzon:Vocals

Jani Liimatainen:Guitar
Jonas Kuhlberg:Bass
Juha Mäenpää:Keyboards
Rolf Pilve:Drums
THE SETLIST:(The Dark Element Tour)
1. INTRO:
2. THE DARK ELEMENT
3. LAST GOOD DAY
4. DEAD TO ME
5. HERE'S TO YOU
6. SOMEONE YOU USED TO KNOW
7. HALO
8. I CANNOT RAISE THE DEAD
9. THE GHOST AND THE REAPER
10. ONLY ONE WHO KNOWS ME
11. MY SWEET MYSTERY
Date:June 7th 2018
Place:Norje´
City:Sölvesborg
Country:Sweden
Comments:SWEDEN ROCK FESTIVAL. FIRST GIG EVER!!!! .Rolf Pilve (Stratovarious) filling in for Jani Hurula.